The Perfect Serve Barshow: 70 brands of taste from all over the world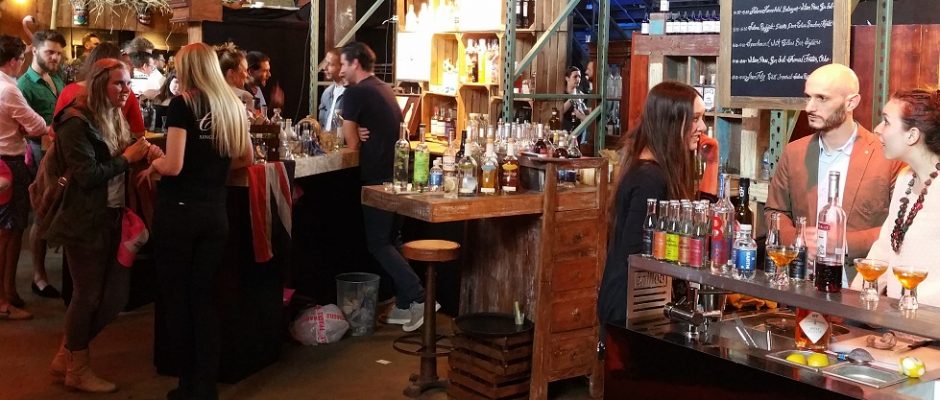 Bar manager of speakeasy bar Door 74 Timo Janse, bartender at the Fabulous Shakerboys Kevin Kroon and bartender at Door 74 Tess Posthumus are the members of "The Perfect Serve Team". They organisted in Amsterdam  The Perfect Serve Barshow and it was a great succes. The event was held on the 22th and 23th of May.
The Perfect Serve Barshow is THE bartender networking and inspiration event in Amsterdam. The choosen location was perfect for this event, because it was held at the WesterLiefde & WesterUnie near the Westergasfabriek. This location has a lot of good atmosphere.
About 40 national and international business in the field of non alcoholic and alcoholic beverages were present. At their stand the visitors could taste what they had to offer. Of course the beverages it self, but also very nice cocktails.
During the event people could taste what was offered but also go networking or visit one or more seminars or a competition. Most amusing.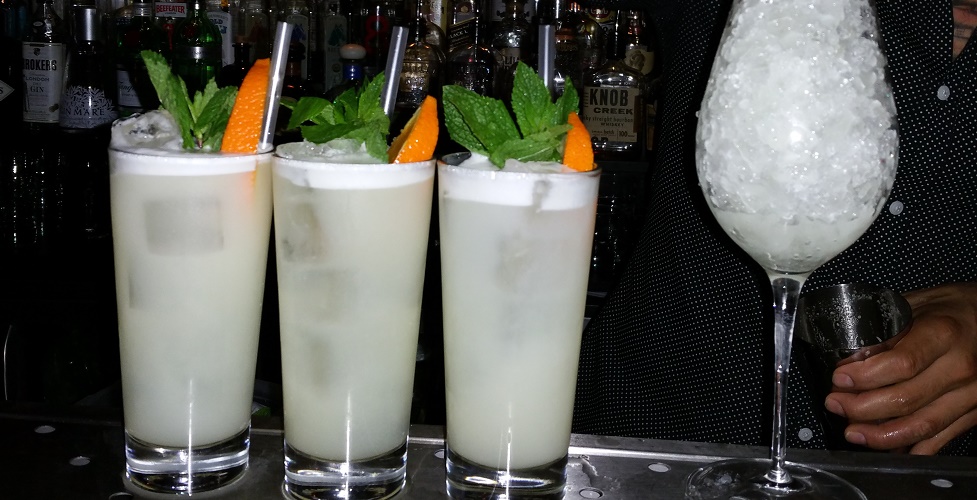 Seminars
The guests could attent 14 different seminars. These seminars were:
Leveraging your unfair advantage
Belsazar and the art of low alcoholic drinks
Awesome concept drinks at volume – making it happen
A journey into the world of vintage spirits
150 years of perfecting the art of rum and the long way to a sustainable rum distillery
The science of extraction – understanding the basics of bitters
Launch Hollands Nat at PSBA
The art of infusing like a master
First, do no harm ….. live!
Sense and Sustainability
Science of the times – easy ways to pimp your spirit
How the monkey came to the black forest
Perfect Serve Russian style
Making it Big: The Medusa story
Competitions
At an events like this you have to have competitions. There were three competetions:
The Peroni beer cocktail competition
After a successful first year, Peroni has hold a beer cocktail competition during Perfect Serve for the second time and invited all truly creative bartenders. This year it is all about: La Bella Figura.
Refreshingly different: The Fiorito lemen infused rum competition. In search for the most refreshing and different cocktail.
Battle of the Brand Ambassadors 2017
The closing competition at the Perfect Serve Barshow Amsterdam 2017 was one that many people have been looking forward to each year: the Battle of the Brand Ambassadors 2017. Your favorite people of your favorite brand showed their skills as they create their best cocktail using their own brand. It is the world upside down as instead of judging bartenders, they are judged by bartenders.
An interesting question
During this event you could learn a lot about beverages and mixing beverages. We tasted several delicious brands and cocktails. An other thing I learned was this. Somebody asked my if I knew in which country people drank the most rum. It is not Cuba, the USA or Jamaica. Surprisingly enough it is ….. India!
Author: Frank Scheers
Advertentie
Photo Gallery
Photo credits: Amsterdam Today