From a really wore out student nurse on the brink of giving up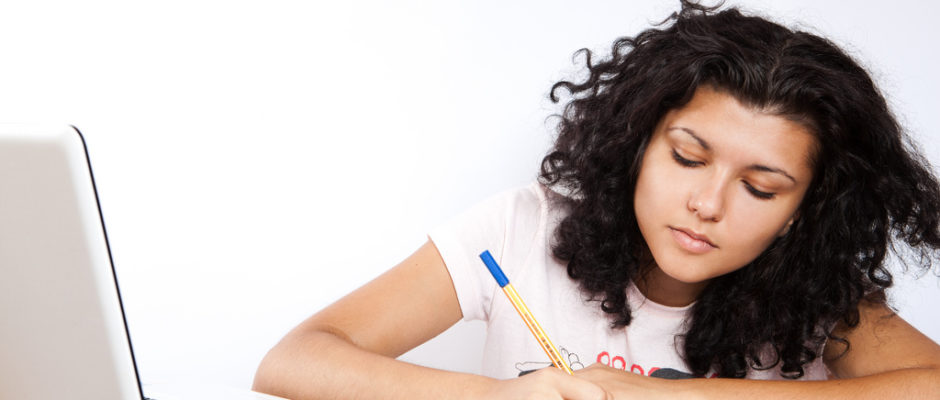 Open letter:
A student nurse's post exposing the brutal realities of the nursing profession has gone viral, after they described being "soul destroyed" by exhausting work on low pay. The nurse, who lives in Ireland and is a single parent, submitted their experience to the Facebook page 'Support for Nurses, Midwives and Frontline Staff in Ireland'. They describe how they feel "on the brink of giving up" in the brutally honest insight to life for nurses. The post has since gone viral, garnering more than 7,000 likes and prompting expressions of sympathy and support from around the world.
"Today, yet again like so many other times, I have broken down crying wondering why the hell I bothered pursuing a degree in nursing. I am a fourth year Mental Health nurse student on my last supernumerary placement.
This morning I woke up ill, with a sore throat, blocked sinuses, a headache and to top it off I have vertigo. I contemplated phoning in sick but thought the day hospital are already short of staff and over worked. They need me.
Off I drove, rushing to try get my daughter to school (I am a lone parent) in a car I can't afford, wondering how I am going to pay for petrol as I am already nearly out, AGAIN. Also worrying about how I am going to pay for food for the rest of the week as I only have €25 and need to buy petrol.
When I got into work I received a phone call from the only other nurse due in that day to tell me she was sick with a fever. I had only been placed in the day hospital 3 days previous and was told that day I would be left with full responsibility of approximately 20+ patients suffering from various mental health issues.
Some are acutely ill. I had very minimal knowledge and how to manage the place, in fact nearly no knowledge and
I feel that amount of responsibility should not be left with a student who has never been in a day hospital.
I was to call all the clients to let them know their groups had been cancelled due to staff shortage. I find this to be so unfair to the clients as the care given to them in the day hospital is extremely important in aiding their recovery. The great work the nurses do here is so important to these people.
I never got to breakfast, have a proper lunch or wee as much as I needed to. I managed to stuff a few crackers (they're all I can ever afford) in my mouth between phone calls which consisted mainly of trying to support people who wanted to self-harm, people who were in distress, people who needed adequate support and care from more than one student nurse who couldn't cope with running a day hospital on her own sick, tired, hungry and needing the loo. I felt faint at one stage.
Words cannot express how miserable I was today and have been on so many occasions in the past. If anyone asked me advice on pursuing a career in nursing I would strongly advise against it. It is by far the worst decision I ever made. The HSE is shockingly understaffed and over worked.
It really hurts to know that bus drivers spend 4-6 weeks training and get paid more than a nurse after doing a gruelling 4 year degree. We are so unbelievably undervalued and we find it difficult to strike in numbers because people may actually die if we do strike as we are so short of staff. Who the hell else is going to look after the dying patients if we strike????
I did not get paid a penny for the work I did today as I am not even in my internship. Zilch. Even when I finally qualify I get paid buttons for the work I do, just like all the other nurses when they qualify.
I can barely feed my daughter and I cannot pay my car tax/insurance, my electricity, I often stay freezing cold in the winter because I can't afford to put the heating on. I don't buy myself any clothes, my socks are full of holes (no joke), I have a non-existent social life because I simply can't afford to go anywhere (no exaggeration).
I am due to pay €270 for my daughter's school books and I don't bloody have it! I don't get proper sleep every night because I am so anxious about money and work and so pissed off about my not so promising career choice.
I am depressed, run down and so bloody angry right now. I cried the whole way home in the car today that I could barely see the road. My daughter shouldn't have had to comfort me when I walked in the door from work crying my eyes out, it should be me comforting her in times of need. She made me tea and wrote on the cup with chalk "It will be okay, I love you". I am crying now even writing this. So many times she has had to see me in this state. I have just had enough.
And what's worse?
When I qualify I will still be struggling and getting paid f*** all! It's not fair that the only option that will see me and my daughter have the quality of life we are entitled to and deserve, is to leave my own bloody country. It makes no sense whatsoever. It makes my blood boil. 
If I stay here my own mental health will be effected and I won't be available to look after anyone else's mental health. If I go I must leave my family, my friends and my home, my culture and take my daughter away from her school, her friends, her life and the things she loves. I am at the end of my tether. I am broken, defeated, deflated and soul destroyed. I am a former shadow of my happy, bright eyed, social self. I am lost.
How are we as nurses expected to look after others if we cannot look after ourselves? Why does the government not care about us? Why are we so undervalued?"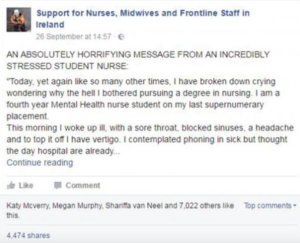 Photo credit: CollegeDegrees360 via Foter.com / CC BY-SA