Amsterdam Event Calendar / Uitagenda Amsterdam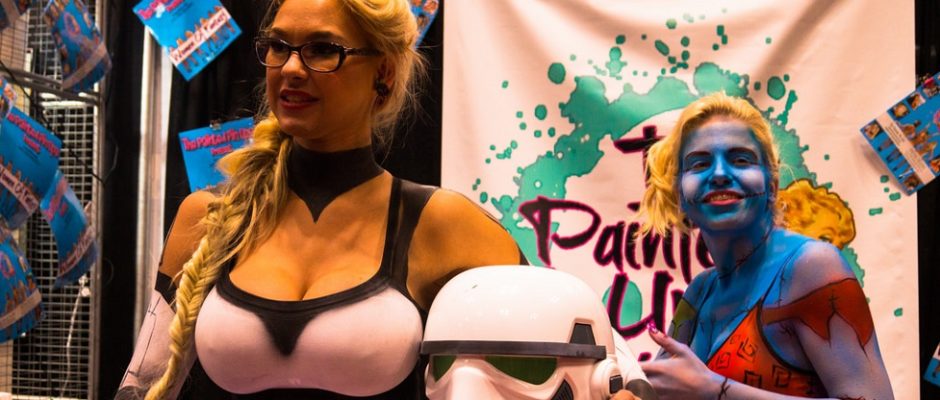 On our Amsterdam Event Calendar, Amsterdam Today has made an overview about going out in Amsterdam. Through our Event Calendar you can easily obtain information about various forms of Going Out, Events, Festivals et cetera. Discover the city with its stunning canals, the Canal houses, the rich cultural offer, the beautiful architecture and special history. Would you like to dance, do you want to go to the movie, do you want to go to a museum, do you want good food, do you want to go to the theater or do you want to discover Amsterdam and her entertainment area?
Check out our Event Calendar where we have classified the various forms of Going Out for you and click on one of the informationlinks below for more information about the associated category.
Op de Uitagenda Amsterdam heeft Amsterdam Today een overzicht gemaakt over uitgaan in Amsterdam. Via onze Uitagenda kunt u eenvoudig informatie verkrijgen over diverse vormen van uitgaan. Ontdek de stad met haar adembenemende grachtengordel, de bijbehorende grachtenpanden, het rijke culturele aanbod, de prachtige architectuur en bijzondere historie. Wilt u dansen, wilt u naar de film, wilt u naar een museum, wilt u lekker eten, wilt u naar het theater of wilt u Amsterdam ontdekken op welk uitgaansgebied dan ook?
Kijk op onze Uitagenda waar we de diverse vormen van uitgaan voor u hebben gerubriceerd en klik op 1 van de onderstaande informatielinks voor meer informatie over de bijbehorende categorie.
Algemene informatie over Uitgaan in Amsterdam / General information about Going Out in Amsterdam
AMSTERDAM
Amsterdam is de hoofdstad van Nederland. De naam van de stad dateert uit de 12e eeuw toen een 'dam' werd aangelegd in de rivier de 'Amstel'. In de volksmond wordt Amsterdam ook wel 'Mokum' genoemd. Deze bijnaam is afgeleid van het Hebreeuwse woord 'Makom' en betekent 'plaats' of 'stad'. Amsterdam is ruim 740 jaar oud en heeft een enorme geschiedenis en een fascinerende cultuur. Daarom is het zo leuk om Amsterdam te bezoeken en uit te gaan in Amsterdam!
Amsterdam is the capital of the Netherlands. The name of the town dates back to the 12th century when a ' dam ' was built in the river ' Amstel '. Amsterdam is popularly known as "Mokum". This nickname is derived from the Hebrew word Makom ' and ' means ' place ' or ' city '. Amsterdam is more than 740 years old and has a huge history and a fascinating culture. That is why it is so nice to visit Amsterdam and to go out in Amsterdam!
Going out in Amsterdam   City Trip    Facts and figures     Melkweg    De Kleine Comedie     What to do in Amsterdam
Attracties en sightseeing / Attractions and sightseeing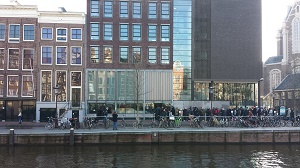 HET ANNE FRANK HUIS / THE ANNE FRANK HOUSE
Het Anne Frank Huis is een monument ter gedachtenis aan Anne Frank (bekend geworden door het dagboek dat ze schreef, Het Achterhuis) en haar familie. Het huis staat in Amsterdam aan de Prinsengracht 263-267.
The Anne Frank House is a monument in memory of Anne Frank (known for the diary she wrote, the secret annex) and her family. The House is in Amsterdam at the Prinsengracht 263-267.
Sight seeing     Anne Frank House     Tours & Tickets
Clubs & Dancing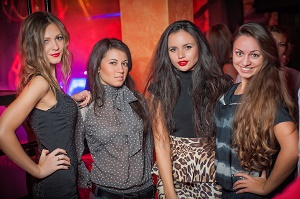 Amsterdam staat wereldwijd bekend als belangrijke speler in de dance scene. Dj's zwepen het publiek op met muziekstijlen als techno, dubstep, trance en hiphop. Het Amsterdamse nachtleven is erg veelzijdig, met clubs, dance festivals en feesten voor iedere smaak.
Amsterdam is worldwide known as a major player in the dance scene. DJs excite the audience with music styles as techno, dubstep, trance and hip-hop. Amsterdam's nightlife is very versatile, with clubs, dance festivals and events for every taste.
Going out and Clubs     Clubs in Amsterdam     Gay Guide Amsterdam      DJ Guide
Interview met Bibi Mohamed van iDDNA over effectief Age Management
Concerten / Concerts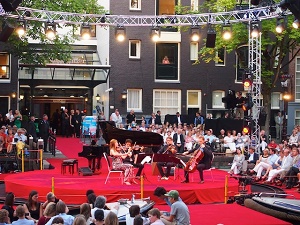 HET PRINSENGRACHTCONCERT / THE PRINSENGRACHT CONCERT
Het allereerste Prinsengrachtconcert in 1982 was een initiatief van muziekondernemer Hans Duijf en Theo Inniger, de directeur van Hoter Pulitzer. Met het doel klassieke muziek ook buiten de concertzaal te laten horen vlogen ze de beroemde pianiste Barbara Nissman in. Vanaf een trekschuit op de Prinsengracht betoverde zij de hotelgasten, bewoners en toevallige passanten met schitterende muziek.
The very first Prinsengracht concert in 1982 was an initiative of music entrepreneur Hans Duijff and Theo Inniger, the Director of Hoter Pulitzer. With the aim of classical music to be heard outside the concert hall they flew in the famous pianist Barbara Nissman. From a old pontoon boat on the Prinsengracht they enchanted the hotel guests, residents and passers by with beautiful music.
Heineken Music Hall     Concerts     Paradiso
Evenementen / Events
In deze informatielinks staan activiteiten en evenementen op het gebied van sport, recreatie, kunst en cultuur in Amsterdam.
On this information links you will find activities and events in the field of sports, recreation, art and culture in Amsterdam.
Events     Weekend Events     Amsterdam Events     Events Guide
Festivals / Festivals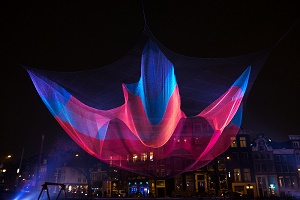 In Amsterdam vindt er een indrukwekkend aantal van ruim 300 festivals per jaar plaats. Het festivalaanbod varieert enorm en zowel Amsterdammers als bezoekers uit binnen- en buitenland komen goed aan hun trekken.
In Amsterdam an impressive number of more than 300 festivals a year will take place. The festival offer varies tremendously and both locals and visitors from home and abroad will have a lot of fun.
Film / Movie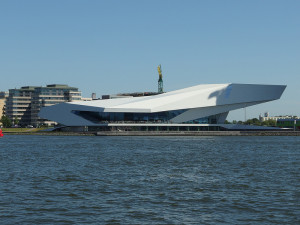 HET FILMGEHEUGEN VAN NEDERLAND
Het nationale museum voor de film aan het Amsterdamse IJ beheert meer dan veertigduizend films uit alle genres: een fraaie staalkaart van de filmgeschiedenis, van klassiekers en kaskrakers tot cultfilms. EYE richt de blik echter niet alleen op het verleden, maar volgt ook de actualiteit op de voet met nieuwe aankopen, programma's en debatten. Iedere dag staat het gebouw vanaf tien uur open voor iedereen, die in film- en filmcultuur is geïnteresseerd. Vier zalen, een expositieruimte, een educatieve verdieping, een shop en een bar-restaurant heten de bezoeker welkom.
Amsterdam heeft de eerste virtual reality-bioscoop ter wereld.
THE MEMORY OF FILM OF THE NETHERLANDS
The national museum for the film at the Amsterdam IJ manages more than forty thousand films from all genres: beautiful samples of film history, from classics and blockbusters to cult films. EYE is not only interested in the past but also follows the current events with new purchases, programs and debates. Every day the building opens from 10 am for everyone, who is interested in film and film culture. Four rooms, an exhibition area, an educational floor, a shop and a bar-restaurant give a warm welcome to the visitor.
Amsterdam has the first virtual reality cinema in the world.
Gastronomie / Gastronomy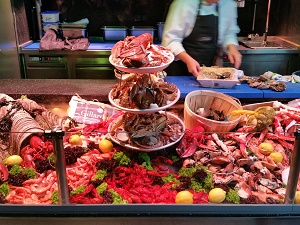 Amsterdam heeft 1325 restaurants en 1515 cafés en bars. Daarnaast 413 hotels waar je ook lekker kunt eten. Geniet van het grote culinaire aanbod in Amsterdam.
Amsterdam has 1325 restaurants and 1515 cafés and bars. In addition, 413 hotels whre you can eat very good. Enjoy the great culinary offer in Amsterdam.
Leuke plekjes / Hotspots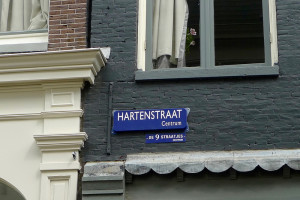 PITTORESK & HIP
9 schilderachtige winkelstraatjes in de grachtengordel van Amsterdam. In het hart van Unesco's Werelderfgoed, net achter het Paleis op de Dam tussen Raadhuisstraat en Leidsegracht. In deze straatjes voeren handel, ambacht en cultuur vanouds de boventoon en 400 jaar later bruist het in dit wijkje vol monumentale winkelpandjes nog altijd van leven. Sinds de jaren negentig van de vorige eeuw zijn ze de 9 Straatjes gaan heten. Tussen Singel, Heren-, Keizers- en Prinsengracht vind je de mooiste spullen, de hipste winkels en de meest bijzondere horeca. Maar ook: een prachtig inkijkje in de eeuwenoude architectuur van de Amsterdamse grachtengordel.
PICTURESQUE & HIP
9 picturesque shopping streets near the canals of Amsterdam. In the heart of UNESCO's world heritage site, just behind the Royal Palace between Raadhuisstraat and Leidsegracht. In these old streets carry trade, craft and culture was buzzing and 400 years later in this neighbourhood full of monumental shop buildings there is still a lot to shop and to buy. Since the 1990s, they are called the 9 streets. Between Singel, Heren-, Keizers- en Prinsengracht you can find the most beautiful stuff, the hippest shops and the most special catering. But also: a wonderful insight into the ancient architecture of the Amsterdam Canal houses.
Musea en galeries / Musea and galleries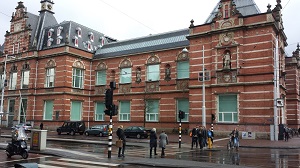 HET STEDELIJK MUSEUM / THE STEDELIJK MUSEUM
Het Stedelijk Museum Amsterdam is een internationaal instituut, gewijd aan moderne en hedendaagse kunst en vormgeving.
The Stedelijk Museum Amsterdam is an International Institute, dedicated to modern and contemporary art and design.
Theater / Theatre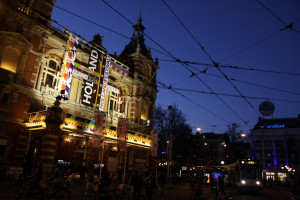 HUIS VAN HET THEATER / HOME OF THE THEATRE
De Stadsschouwburg is het Nederlandse huis van het theater. Dé culturele hangplek in het hart van de stad, op het Leidseplein. Waar de grote nationale en internationale gezelschappen zich thuisvoelen. En u, het publiek, graag over de vloer komt voor een avond uit met verdieping.
The municipal theatre, the Stadsschouwburg, is the home of the Dutch theatre. The cultural hangout in the heart of the city, situated on the Leidseplein. Where the major national and international theatre groups feel at home. And you, the audience, like to visit it for a night out with depth.
Diverse apps over Amsterdam / Several apps about Amsterdam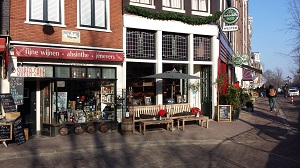 Diverse informatielinks inzake uitgaan, alcohol en drugs / Several informationlinks about going out, alcohol and drugs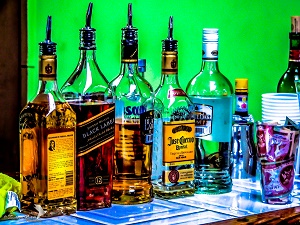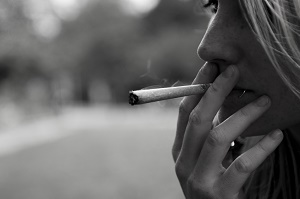 Overview for first time visitors of Amsterdam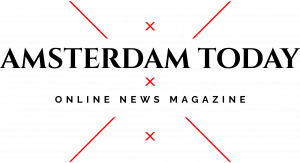 Photo credit: fuseboxradio via Foter.com / CC BY-SA
Photo credit: Patrick Savalle via Foter.com / CC BY-SA
Photo credit: nigel@hornchurch via Foter.com / CC BY-NC-ND
Photo credit: *_* via Foter.com / CC BY
Photo credit: yeowatzup via Foter.com / CC BY
Photo credit: miss.libertine via Foter.com / CC BY
Photo credit: Zaheer Baksh Photography viaFoter.com / CC BY
Photo credit: currystrumpet via Foter.com / CC BY-SA
Photo credit: andy.desyatov via Foter.com / CC BY
Photo credit: udo geisler via Foter.com / CC BY-ND