Exhibition SYMBIOSIS with Jim Avignon and GoncaloMAR at O.D. Gallery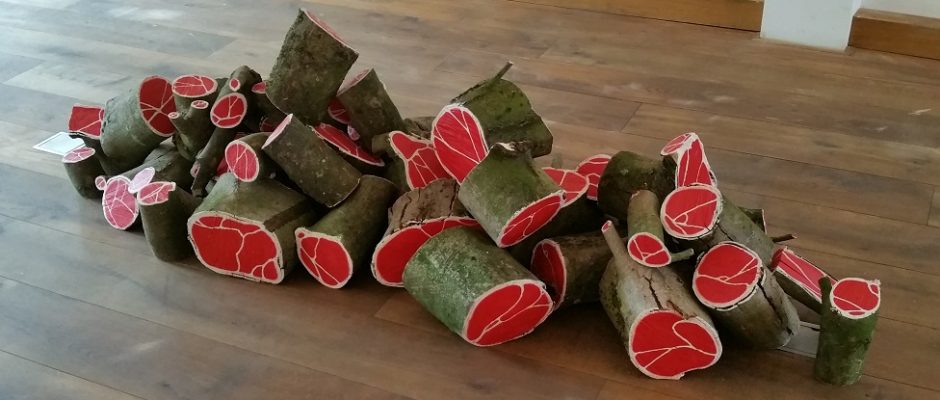 At O.D. Gallery you can visit a very nice exhibition till July first. It is about two very different artists. The two artists create dreamlike visions in which they propagate a symbiosis between modern society and its surroundings. In this exhibition we have created a symbiosis between the two artists.
Jim Avignon
In vibrant colours and a minimum of lines, German artist Jim Avignon creates paintings of catoonish figures, often dominantly featuring titles. His painting output is very high, jokingly earning him the title "fastest painter in the world". While his art is being picked up by galleries and museums around the world, Jim wants his art to stay affordable. He loathes elitism. Everybody should be able to enjoy his art.
GoncaloMAR
Portugues artist GoncaloMAR's work blend elements of universes from comic books and animation with Japanese culture. His colourful characters appear surreal in how they look and act. GoncaloMAR incorporates the materials he works on in the street, like wood and even cement, in his canvases. This way he binds his gallery and street art work together. With his art he wants to make clear that modern society should rethink its re;ation to nature.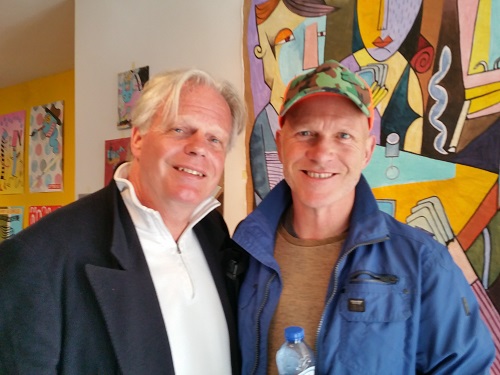 Dutch celebrity Maxim Hartman (on the right) came to visit this colourful exhibition at O.D. Gallery
Visit this interesting exhibition in O.D. Gallery that is situated at the Singel 395 in Amsterdam. The exhibition is till july 1 2018.
For more information you can visit www.odgallery.com.
Source: Gallery O.D.
Video & Photo credits: Amsterdam Today