American photographer Marvin Newman (89) has exposition at Art'otel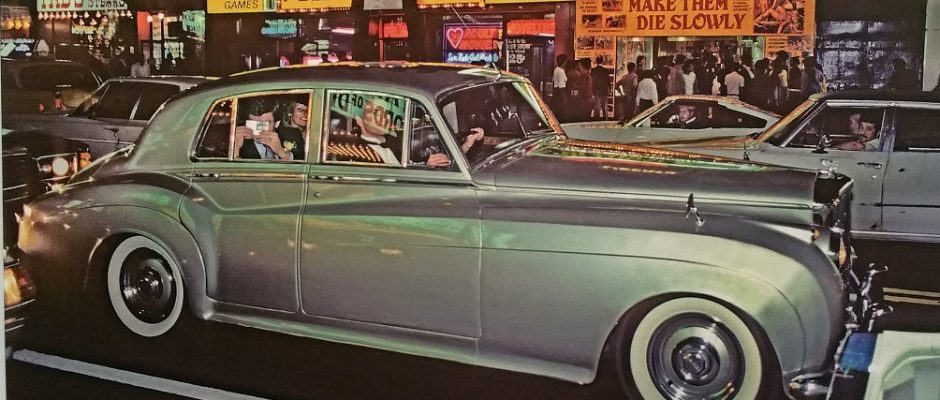 In the 1950s, a time when almost all art photographers worked in black and white, only a few pioneers dared to experiment with color. One of them was Marvin Newman (US, 1927). Inspired in part by magazines, Newman was one of the first to take color into the streets. Times Square and Wall Street looked more lively than ever when saturated with colour.
However revolutionary his street photography, Newman wasn't one to be restricted to any genre. Art, fashion, advertising, portraiture, social issues: he has done it all throughout his career, which spans over half a century. His sports photographs have become icons of the genre. He had the guts and the skills to take his technical camera right to the sideline of a basketball match and catch the action in unprecedented detail, holding the illusion of movement.
Even though Newman has been an innovator and an all-rounder for a very long time, recognition of his accomplishments came very late. Versatile and difficult to label, it was famed photography dealer and gallerist Howard Greenberg who finally saw the power of Newman's entire oeuvre and signed him to his gallery in 2013, adding him to a list of legendary names Walker Evans, W. Eugene Smith and William Klein. His status further increased in early 2017 when Taschen published Newman's first major retrospective. Now that he has become part of the photographic canon, the work of Marvin Newman can be recognized as an integral part of the visual language of the 20th century.
This exhibition is in collaboration with Howard Greenberg Gallery, New York.
Photo Gallery
Source: Kahmann Gallery
Photo credits: Amsterdam Today