Personalized lifestyle and age management, based on DNA, is the future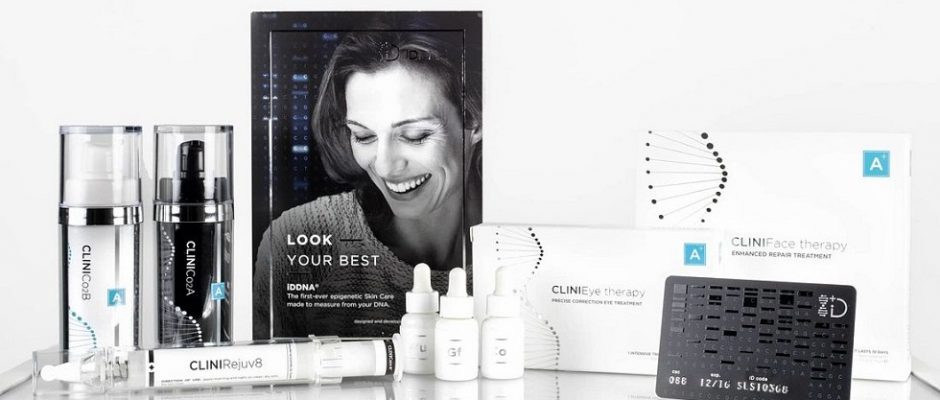 Welcome to my iDDNA®, the scientific age management system from Switzerland that's designed just for you. Explore the world's most revolutionary lifestyle management system that uniquely lets you create, design, plan and manage all elements of your personal life: Health, Wellness, Body, Skin and lifestyle. Live Smart with iDDNA®!
Your DNA and Artificial Intelligence
Embark on your personal lifestyle journey with iDDNA® and discover yourself with the world's most revolutionary lifestyle management system that combines DNA based scientific innovation with the cutting edge mobile intelligence.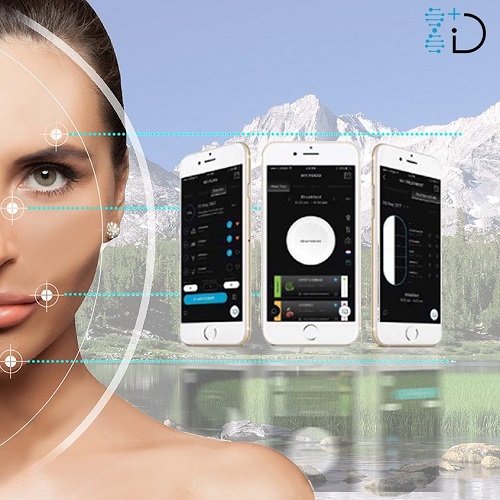 Health should have no compromise
World-class experts have handcrafted an ultra-premium health & wellness program personalized for you to achieve your goals more effectively using the best-or-nothing formulas, and pair your plan with an Artificial Intelligence digital concierge on your phone to give you smart, real-time, proactive support. Discover my iDDNA®, the personal Skin Care system made to measure from your DNA.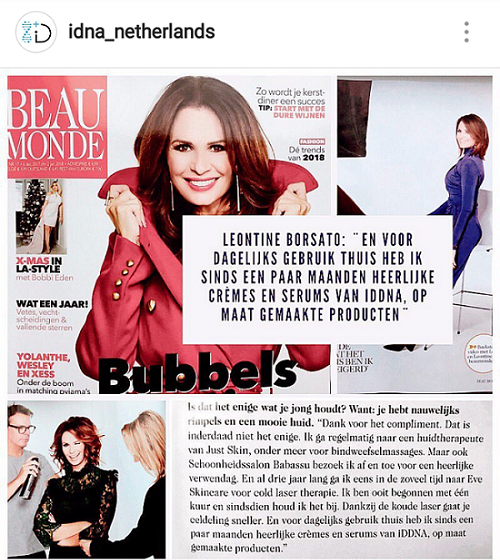 Personalized wellness coaching
iDDNA® utilizes the largest DTC lifestyle genetics panel to design custom-made treatments and lifestyle intervention based on your DNA age, your biological age, a structured indicator made from Telomeres, NAD+, Sirtuins, Chronic Inflammation, NRF2, DNA Methylation data analytics.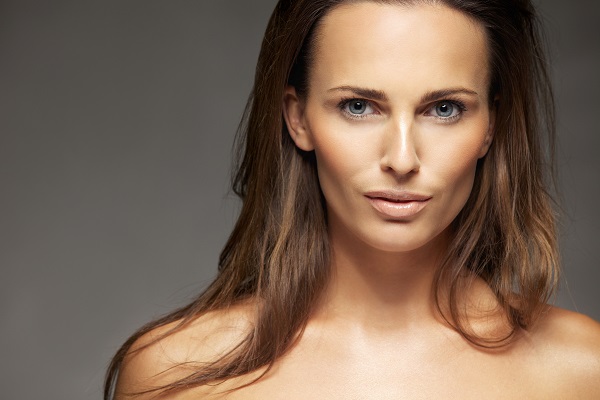 Bespoke biologically active treatments, no-drugs. Personalized nutrition and supplementation. Personalized exercise and training programs. Smart, connected lifestyle management to cover all aging dimensions:
NUTRITION

WELLBEING (Stress/Sleep)

FITNESS & SPORT

SKIN & HAIR

SEXUAL WELLNESS & FERTILITY

HORMONES

MENTAL FOCUS

VITALITY & LONGEVITY
Have you ever thought how cool and fantastic would it be if you had a personal health & lifestyle coach in the palm of your hand? Well, you can have it right now. My iDDNA® personalizes your health and lifestyle with the world's best innovative formulas and pair it with our revolutionary digital concierge app that takes you to the realm of healthy lifestyle.
iDDNA

®

anti-aging luxury skin care



Do you want to have a healthy and radiant looking skin? My iDDNA® crafts skin care that is formulated based on your DNA and exclusively personalized with your skin's unique needs and biomarkers. We all have different skin types. What works for everybody else doesn't necessarily work for you. Our experts craft all-in-one anti aging system based on your unique biomarkers to give you a healthy and glowing looking skin.
Personalized iDDNA anti-aging diet
From personalized diet meal planner, customized nutraceuticals, food mobile shopping list to restaurant concierge, iDDNA® innovative age management technology allows you to manage and enjoy your life.
Personalized training plan
Wellness is a choice. You have to claim it, own it and make healthy living a priority. iDDNA® brings your health and wellness requests to life by personalizing your individual needs. From customized supplements especially made for you, personalized nutrition and smart planner to biological age-personalized exercise; iDDNA® makes it easy for you to get the most out of your life.
Information
My iDDNA® gives you a window into what's happening inside your body according to your true biological age.
On the websites of iDDNA® and Executive Business you will find more information.
Prices are on request.
Executive Business is the Amsterdam based Head Provider of iDDNA® for the Netherlands. You can contact us at Info@ExecutiveBusiness.nl and we will be pleased to discuss your requirements or call 06 53 89 39 98 for direct information.
Say hello to your best life!