The Guantanamo in New York you're not allowed to know about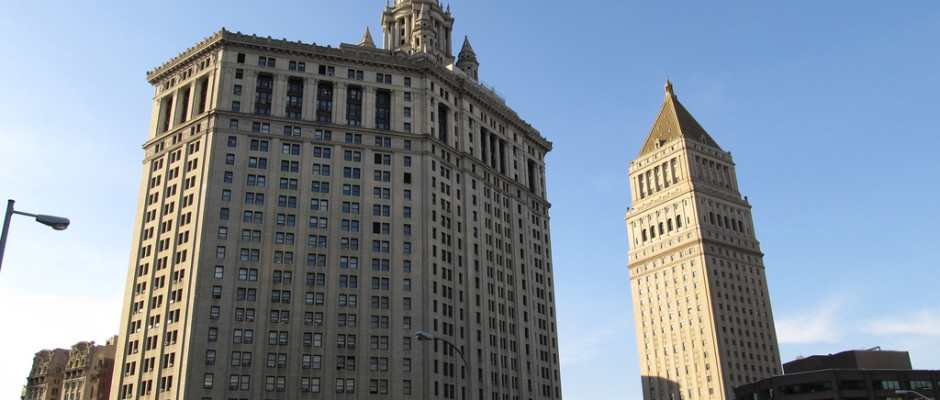 Metropolitan Correctional Center, New York
The Metropolitan Correctional Center, New York (MCC New York) is a United States federal administrative detention facility in Manhattan, New York which holds male and female prisoners of all security levels. It is operated by the Federal Bureau of Prisons, a division of the United States Department of Justice.
Despite the fact that 160,000 people are locked up in the federal correctional facilities, practical information about the federal prison system remains difficult to locate. While some information may be found scattered on the Internet, in directions given at court, or through shared personal experience, there is no single source available that is a collection of all available information.
High-profile individuals
Opened in 1975, MCC New York was the first high-rise facility to be used by the Bureau of Prisons. Prisoners are assigned to ten separate, self-contained housing units, resulting in little movement within the facility. It has been widely reported that MCC New York is severely overcrowded.
Numerous high-profile individuals have been held at MCC New York during court proceedings, including Gambino crime family Bosses John Gotti and Jackie D'Amico, drug kingpin Frank Lucas, Ponzi scheme mastermind Bernard Madoff, terrorists Omar Abdel Rahman and Ramzi Yousef, and weapons trafficker Viktor Bout.
A Passageway for Prisoners, 40 Feet Below
Here is a small strip of Pearl Street in Lower Manhattan, and what lies beneath this ordinary patch of asphalt and concrete is a 40-yard boulevard dedicated to murderers, gangsters, villains, thieves, scoundrels. (Jim Dwyer)
In an article published on April 5, 2011, Jim Dwyer of the New York Times described the experience of an inmate being transferred from the facility to the federal court across the street: A prisoner going to court from the Metropolitan Correctional Center is presented to federal marshals in the basement of the building. Shackled at the ankles, chained at the waist and cuffed at the hands, the prisoner hop-marches through a tunnel nearly 40 feet below the street. The prisoner and escorts go through channels, or corridors, with electronic doors at each end. These are controlled remotely by officers who watch the journey through cameras.
During this passage from jail to court, no one lays eyes on the prisoner except the marshals and the people in the surveillance stations. Once they have reached the north end of the tunnel, they wait for the prisoner elevator. Inside is a locked cage that the prisoner stands in for the ride up to the courthouse cells.
To secure New York, Mayor Michael R. Bloomberg told federal authorities, would cost $200 million for each of the five 9/11 trials.
Hell Is a Very Small Place
In an account to be published in a new book on solitary confinement, titled Hell Is a Very Small Place a Pakistani prisoner, Uzair Paracha, gives one of the most detailed illustrations yet of incarceration at the MCC. He was held in isolation there for two-and-a-half years after he was arrested in 2003 at age 23.
Video cameras constantly monitored the inside of Paracha's cell, including the shower and toilet areas. Lighting was completely controlled from the outside, so that guards could deliberately leave the lights on at night to make sleeping harder. With their metallic walls, the cells were like ovens in the summer and freezing in the winter.
The medical effects of Paracha's imprisonment at the MCC were severe: a weakening of his eyesight, brought about by having his entire world just a few feet away; a deterioration of physical coordination that made walking on stairs harder; and breathing problems, especially while trying to sleep.
"Do we really think it makes sense to lock so many people alone in tiny cells for twenty-three hours a day for months, sometime for years at a time? That is not going to make us safer. It's not going to make us stronger." President Barack Obama
The UN Special Rapporteur on Torture has denounced the use of solitary confinement beyond fifteen days as a form of cruel and degrading treatment that often rises to the level of torture. Yet the United States holds more than eighty thousand people in isolation on any given day. Now sixteen authors vividly describe the miserable realities of life in solitary.
Illusion of Justice
The average length of time that defendants in federal terrorism prosecutions spend in solitary confinement prior to trial is 22 months, according to a 2014 report by Human Rights Watch and the Columbia Law School Human Rights Institute. Amnesty International has stated that pre-trial solitary confinement at the MCC amounts to "cruel, inhuman, or degrading treatment."
Muslims are a fundamental part of the American family. In fact, the success of American Muslims and our determination to guard against any encroachments on their civil liberties is the ultimate rebuke to those who say that we're at war with Islam. US President Barack Obama, May 23, 2013
Since the September 11, 2001 attacks on New York and Washington, DC, the United States government has failed to meet its international legal obligations with respect to its investigations and prosecutions of terrorism suspects, as well as its treatment of terrorism suspects in custory. (Human Rights Watch)
Source: wikipedia, The New York Times, The Intercept, The New Press, Human Rights Watch