World famous: the Amsterdam Red Light District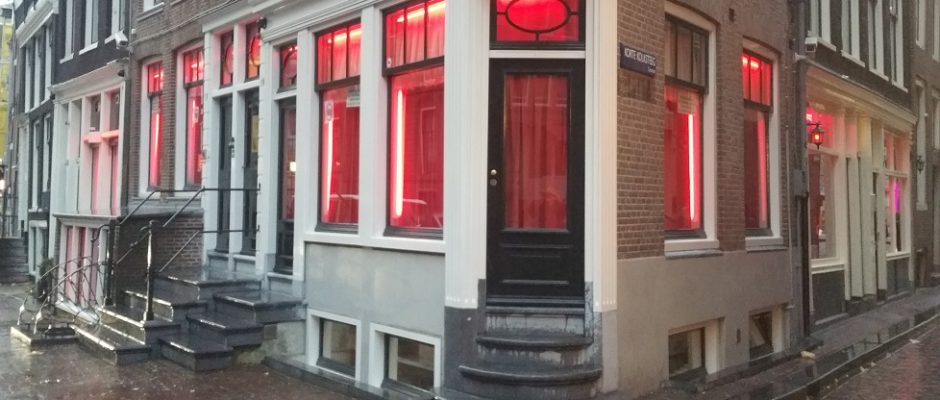 The Amsterdam Red Light District is world famous. The majority of people have heard about Amsterdam's Red Light District well before their visit. Leaving nothing to the imagination, some stereotypes about this area are true…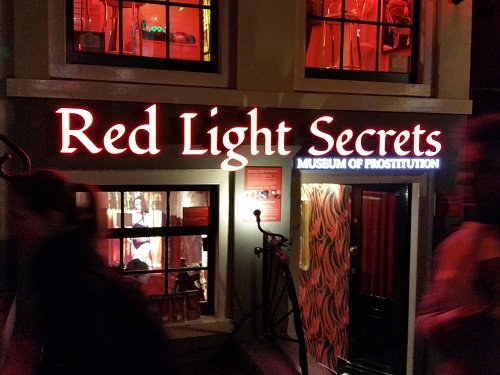 There are plenty of sex shops, peep shows, brothels, an elaborate condom shop, a sex museum and prostitutes in red-lit windows. But the heart of Amsterdam is much more than that. New opportunities are setting in place a future for the city centre that will show the many qualities.
Let's be honest
Prostitution has enjoyed a long tradition of tolerance in Amsterdam. Safety is key here. In addition to preventing forced prostitution, the aim is an open and honest approach. Sex-workers here have their own union, plenty of police protection, an information centre (for visitors as well), frequent monitoring and testing and professional standards.
The Amsterdam city centre has a romantic image. But behind the exciting, unconventional, 'anything goes' image of the city centre lurks a different reality — a reality that sometimes consist of sex trafficking, forced prostitution. This is something that the city and the justice department are fighting against.
Changing the heart of Amsterdam
New opportunities are setting in place a future for the city centre. The Amsterdam municipal council's 1012 project aims to discourage crime and corruption in the city centre by reducing the types of businesses that are conducive to crime and by permitting prostitution in just two areas. Together with local residents, business proprietors and investors, the municipal council is working to strengthen the area's unique character and stimulate an economic upgrade. Read more about the 1012 project in the Red Light District.
Visiting the Red Light District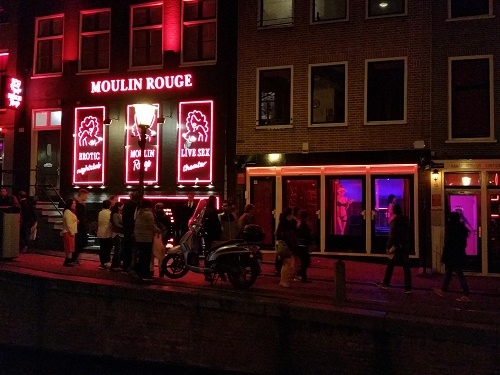 The area is bustling with visitors and groups of tourists. It is best to travel in a pair or in a group, as the area also attracts some seedier characters. Grab a map and venture out or if you're keen to learn more take one of the many specialised tours.
Not everything goes
There are certain rules in place to ensure the safety of prostitutes and visitors to the Red Light District. It is forbidden to take photos of the women, and this is strictly enforced. Although there is 24-hour video surveillance in most parts of the district, be aware of pickpockets. They tend to target crowds of distracted tourists, so keep an eye on your belongings and leave your valuables in a safe at the hotel. Many families and people who need to get up for work the next morning live in this area. Respect their neighbourhood, and do not yell or cause disturbances.
There is more to the Wallen
The Wallen, also known as the rosse buurt to Amsterdammers and the Red Light District to visitors is actually the oldest part of Amsterdam. The neighbourhood is chock-full of interesting shops, pubs, fantastic restaurants, leaning gabled houses and the city's most charming canals. Don't miss the vibrant Nieuwmarkt square, the gothic Oude Kerk or a walk along the centre of Amsterdam's Chinatown, the Zeedijk (also home to an impressive Buddhist temple). Another place with red lights in the centre of Amsterdam is de Spuistraat. This is in the neighbourhood of the Amsterdam Central Station.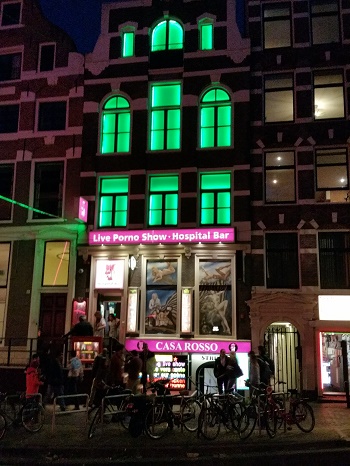 Architecture and Fashion
Another site not to miss in this area is in the Oudezijds Armsteeg. There are six beautiful restored Delft Blue houses in a row.
Another nice idea is to go bargain hunting for fashion in de Red Light District. Several former prostitute's windows in De Wallen have been transformed into exhibition spaces and studios for talented clothing, shoe and streetwear designers.
Photo credit: Amsterdam Today