The Porsche 918 Spyder Tested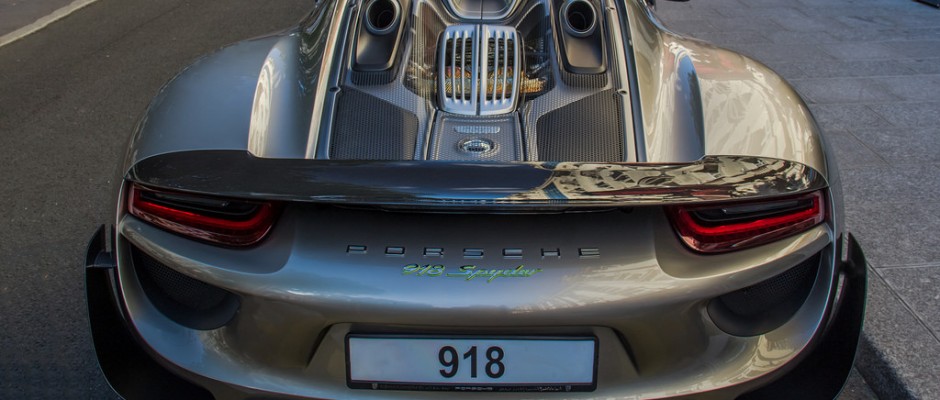 The plug-in hybrid, mid-engine hypercar: The Porsche 918 Spyder.
Tested by /DRIVE's Chris Harris at the Valencia circuit. The Porsche 918 Spyder has come a long way since when we first saw it at the Geneva Motor Show in March 2010. Competing against the Ferrari LaFerrari and McLaren P1, it is the cheapest of the trio of new hypercars at a base price of $845,000.
The engine weights 140 kg according to Porsche and it delivers 608 horsepower (453 kW) at 8,500 rpm and 528 N·m (389 lbf·ft) of maximum torque. This is supplemented by two electric motors delivering an additional 279 hp (208 kW) – One 154 hp electric motor drives the rear wheels in parallel with the engine and also serves as the main generator.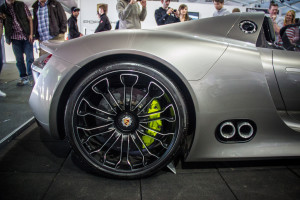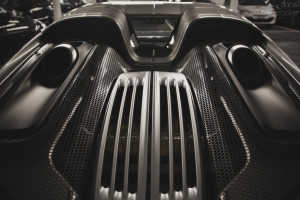 Photo credit: Benoit cars / Foter / CC BY-SA
Photo credit: Daniel 5tocker / Foter / CC BY-ND
Photo credit: Benoit cars / Foter / CC BY-SA