The countdown begins for Cercle & W Hotels at Amsterdam Dance Event!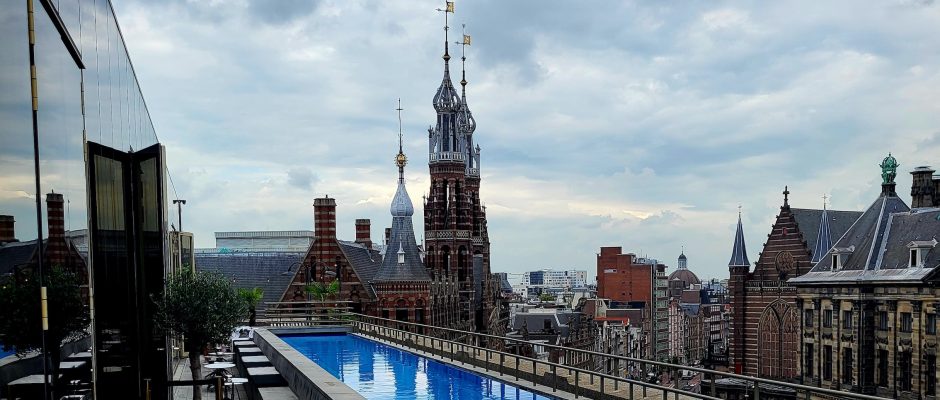 Van woensdag 18 oktober tot zaterdag 21 oktober 2023, zullen Cercle & W Hotels Amsterdam overnemen voor het Amsterdam Dance Event en de belangrijkste spelers van de hedendaagse elektronische muziekscene bijeenbrengen. Veertien evenementen zullen meer dan 30 sprekers, artiesten, audiovisuele pioniers, kunstinstallaties, state-of-the-art technologie en meer presenteren..
WHEN MUSIC PLAYS BY ITSELF
Ontdek een nieuwe manier van muziek maken. Ervaar een artistieke installatie waarin muziek en kunstmatige intelligentie samenkomen via een autonome piano. Met muziek van Parra for Cuva, herinterpretatie en uitvoering door AI, wordt de meeslepende tentoonstelling mogelijk gemaakt met steun van Musi-Co/Soundive. Deze op AI gebaseerde software-engine genereert muziek door te reageren op gebaren, beweging, code en andere geluiden.
Gedurende de hele week zal de AI blijven componeren en zijn zojuist gecomponeerde muziek spelen. Of je nu één keer, twee keer of vaker komt… Je zult nooit hetzelfde geluid horen. Ter plaatse krijgen mensen de kans om een onuitwisbare multimedia-herinnering te verzamelen door de QR-code naast de installatie te scannen en hun Soundive-account aan te maken. Ze ontvangen 5 gratis tracks van Musico-Soundive x Cercle en kunnen hun videomateriaal van deze zeer bijzondere door AI gegenereerde muziek voorzien
Can Artifical Intelligence (AI) replace musicians or are they a tool for developing new ways of performing?
Join the exceptional collaboration between Musico-Soundive Generative Music Project and composer Parra for Cuva.
Discover a new way of playing music. Experience an artistic installation combining music and AI through an autonomous piano.
With music by Parra for Cuva, reinterpreted and played by AI, the immersive exhibition is made possible with support by Musico-Soundive. This AI-driven software engine generates music by reacting to gestures, movement, code, and other sounds.
During the whole week, the AI will keep composing and playing its just-composed music. Whether you come once, twice, or more… You'll never hear the same sound.

Collect an indelible multimedia souvenir onsite!
Scan the QR code present next to the installation, create your Soundive account to receive 5 free Musico-Soundive x Cercle tracks, and sonify your video content with this very special AI-generated music!
USEFUL INFORMATION
This art installation is open on:
Wednesday, October 18: 9 AM – 5.30 PM
Thursday, October 19: 9 AM – 5.30 PM
Friday, October 20: 2 PM – 5.30 PM
Saturday, October 21: 9 AM – 5.30 PM

ABOUT PARRA FOR CUVA
Nicolas Demuth (also known as Parra for Cuva) grew up in Germany. When he was 11 years old he learned to play the piano and became interested in pieces of the French composer Debussy. After his piano teacher changed, he started engaging with jazz improvisations, focusing on the jazz piano. In 2009, Demuth started to print out MIDI piano notes with the help of a simple program and then mixed his first piano pieces with hip-hop elements. After his A-levels Demuth moved to Berlin to study audio design. He notably performed in world-renowned festivals such as Burning Man, Melt, Sziget, and more.
The songs produced by Nicolas Demuth combine elements of house and pop music, piano compositions, and downtempo. Many of his electronic pieces find their origin in piano music through sketches or with the help of complete solo pieces. Artists such as Ludovico Einaudi and Bonobo are Demuth's sources of inspiration next to many others. Besides the piano, many other instruments such as a kalimba, steel drums, carillons, guitars, and accordions can be found in Demuth's productions.