The Best Superyacht: The Billionaire Pushing Limits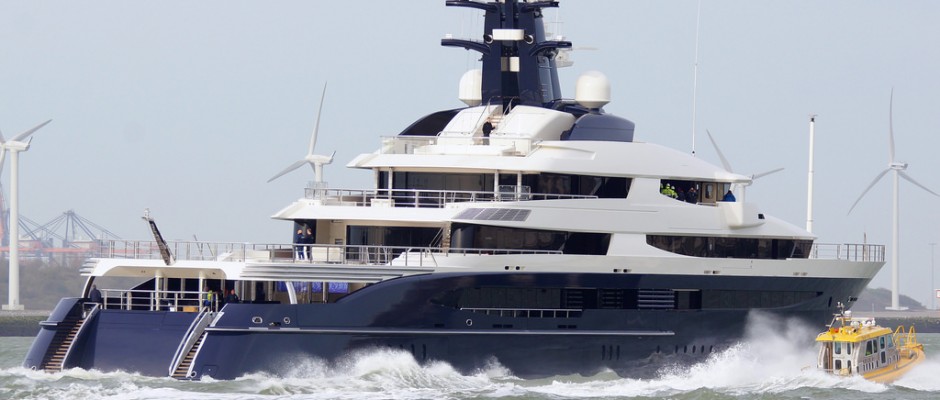 The owner of one of the world's most prestigious super-yacht builders is investing millions in a new shipyard. In a rare interview, Omani owner Mohammed al-Barwani, told Bloomberg the super-yacht business is expanding and new, younger, buyers are pushing the limits. Bloomberg's Angus Bennett reports. (See Video)
Oceanco came into existence in 1987, when a group of South African private investors under the guidance of then CEO, Richard Hein, began yacht-building operations, with the hulls and superstructures built in Durban, South Africa.
Oceanco is one of the world's finest yacht builders. With a yacht building facility in the Netherlands and a design and sales office in Monaco, their technically accomplished and distinctive yachts are built to standards that no other shipyard exceeds. Unsurpassed Dutch engineering, specifications, craftsmen, quality controls; for Oceanco these are not aims, they are achievements. Their yachts are built with meticulous dedication and respect to the visions of both the owner and designer ' a yacht for yachtsmen.
Dr Mohammed Al Barwani, a private investor, who is based in the Sultanate of Oman, acquired Oceanco in March 2010. Barwani has interests in oil, gas, manufacturing, and minerals in Europe, the Middle East and Asia Pacific through MB Holding Company LLC as well as investments in various other diversified assets. Marcel Onkenhout, former Deputy Managing Director of Oceanco, who has been with the company for 16 years, is the CEO.
The company celebrate its 25 years in 2012 and has since delivered 23 yachts. SUNRAYS, Oceanco's 85.5 m megayacht, was delivered in March 2010. The late Björn Johansson designed her exterior lines and the interior design is by Terence Disdale. She was succeeded by the 86 m Nuvolari & Lenard designed SEVEN SEAS, delivered in November 2010. The Sam Sorgiovanni designed 88.5 m NIRVANA was delivered in spring 2012.
Source: www.oceancoyacht.com Bloomberg and  en.wikipedia.org