Mothers have seventeen minutes a day for themselves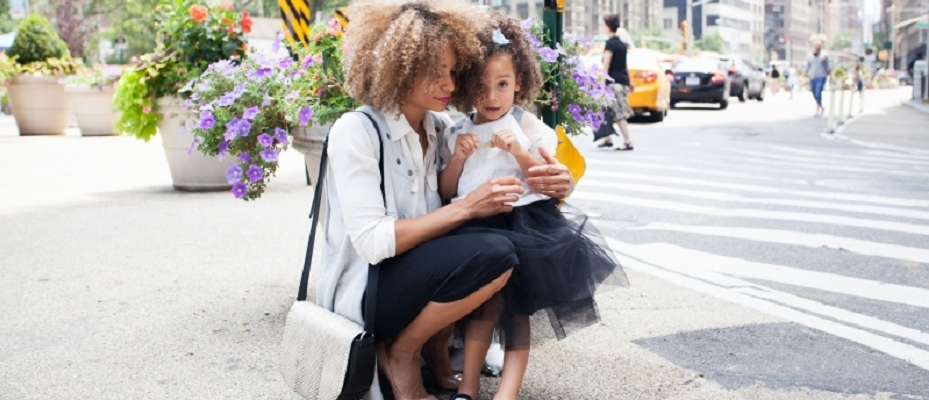 Seventeen minutes a day, that's how much time a mother has to herself, according to research. Yes, you read that right: seventeen whole minutes! Frighteningly right?! According to Nikolien Martina-Doorenbos it is still possible to have more time for yourself after clean up. "Learn to say ' no '. We are always afraid to disappoint, being no good mother, girlfriend or spouse. "
"Say no to the other, is saying ' yes ' to yourself," says Nikolien who with Moms & More helps mothers with their ambition to combine more with their family. "Please take a cooling-off period. You don't have to say ' yes ' right away if someone has something to ask you. Of course you want to be sweet, want to have fun and want to be liked, but sometimes the step to say ' no ' makes a cooling-off period just a little easier. "
Phone charger
According to Nikolien you should compare yourself with a phone charger. "You also put that in the plug every night, otherwise it doesn 't work any more. And you have to take care of your own relaxation. As you know, if you work you are not charging yourself anymore. Ask yourself what makes you feel better about. Make that to a concrete purpose. "
"Consider what you need to be able to relax. Do you find it important to have once a week to sport, take a good babysitter. Or do you want every two weeks to go out a night with your husband, then do the same. "
Advertentie
Look critically
"Look critical to your to-do-list. Do i have do do it now or could it be done later? What can you outsource? Are there issues that your partner can do, or the children? If your husband thinks you still controls it, he will think ' then I let her do it '. "
According to Nikolien, it is important that you have good agreements. "Tell your husband, you he should be on a particular time at home, so I can go in to the city. Be concrete in it. That prevents misunderstandings. "
Skip routines
According to Nikolien is skipping routines another point for more time for yourself. "Turn your phone off. Do a night the socialmedia off or do your watch off. Often we feel that we have no time, but it is not the time. You make the time! "
Combine
Combine things together also works well according to Nikolien: "would you like to see sports, but also your best friend. Have some fun with her sports. Combine walking the dog with talking about a test of your oldest. "
"We have the idea that we must be perfect", she continues. "The idyllic picture of a family, which no longer exists. Anno 2015 it works different. Good is good enough. Be also fair to other mothers. On Facebook you often see that perfect family pictures. Also, be honest about the challenge and that it is sometimes quite tricky. If you share that recognition, you put the bar less high.
Balance
"One time the work situation takes more time, other times the home situation takes more time. Accept it as it is. As a working mother you are constantly busy. Sometimes your children want attention, while you still have a need to send a work email, meanwhile dinner will become bad. That doesn't make you a bad mom. It is as it is. "" Accept that you're not everything you should be: the best friend and the dear mother and the best wife. You don't have to be good at everything. Pancakes from a pack are also delicious. Why would you always be busy with home baking? "
" I will find for my child's birthday a treat that is easy to make and looks nice too. It is best if she can make it herself. Sometimes I make it myself easy with online ordering dinner and I get every week the ' Hello Fresh Box '.
Think carefully what you want to do yourself and what you want to delegate. "
Photo credit: Foter.com