Executive Business Private Office gives you the gift of Time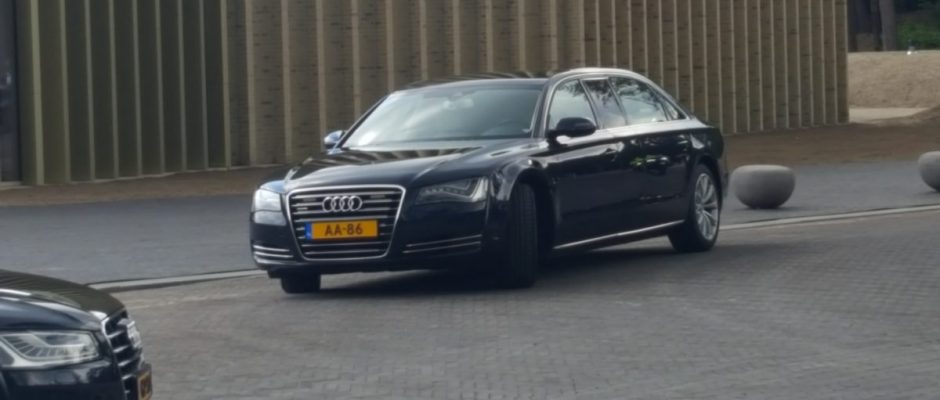 Luxury has a new destination
Executive Business Private Office is selling Time, the one thing we all lack. But it is also the Hardest thing to give someone.. Founded in 2008, Executive Business Private Office updates the concept of the individual private office served by a world-class team of in-house professional advisers and external associates. After years of working alongside different families, we crafted a set of bespoke tools. These
 help family businesses innovate and
 navigate the various strategic, innovation
 & communication challenges they're faced with.
When I first heard about the Executive Business loyalty Card, my emotions took over and I immediately knew that I had to get my hands on it.
In today's age of consultants, outsourcing and concierge services that can be at one's beck and call 24 hours a day via the push of a mobile-phone button, the concept of the true private office is one with which many wealthy people are now unfamiliar. Yet nine years ago and not long out of Amsterdam, Menno Lindeblad had an inkling that such a service was exactly what a new breed of ultra-wealthy individuals might just be in need of. What makes us different is that, instead of being a private office run directly by a particular family, we are an outside company that looks after each of our clients completely individually, completely independently and completely impartially, our small team will draft in the best experts in any specific field,  a task that can be an art in itself.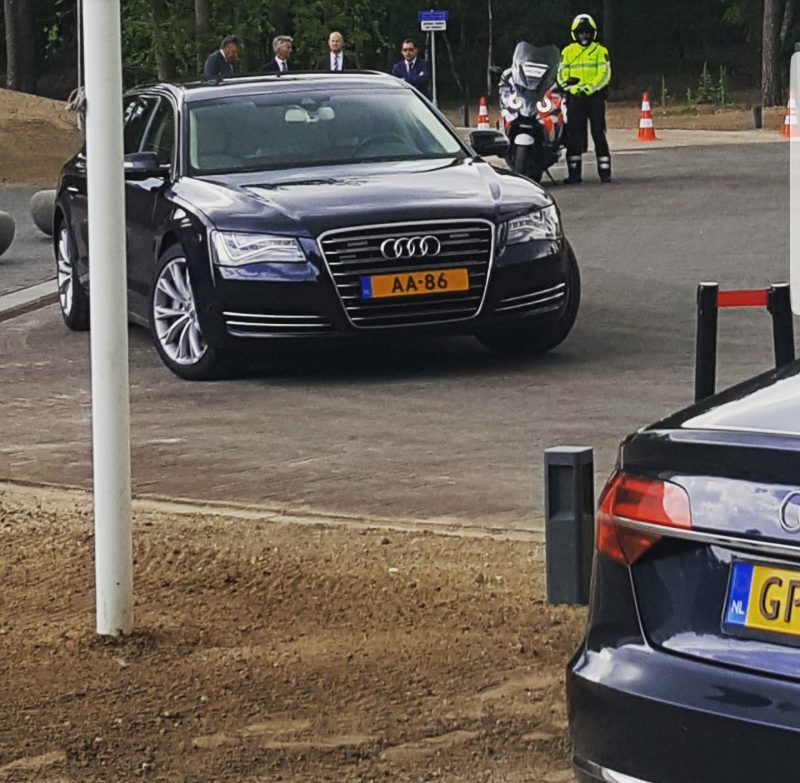 Pure, undiluted luxury
To provide a "flavour" of a normal day in the office, it would not be unusual to source a temporary holiday home, staff it, lay on security and equip it with suitable forms of transport. Key to the whole operation, of course, are the relationships Executive Business Private Office builds with each client, every one of whom is treated absolutely individually.
Our clients are the sort of people who are more interested in expanding their wealth than merely preserving it, so the work we do for them is not just about establishing a budget and spending it, but looking at everything we use their money for with a steely financial eye.  And that means we have to offer them a level of service at a price that is significantly lower than the cost of creating their own private office – because if it isn't, they probably will. And then we wouldn't have a business.
Providing Excellence, Experience And Exclusivity
We have an unrivalled understanding of our clients business, family and personal requirements, and provide creative and tailored solutions to all their needs. We appreciate the importance of supplying a comlete professional corporate service to our clients. we, like you, are in a class of our own. We specialise in looking after important clients and executives ensuring a faultless service that is bound to impress and offer transfers from all Dutch commercial and private airports and seaports to meetings and hotels as well as providing a 360 Degree Luxury experience. From corporate affairs and personal projects, to property interests and lifestyle matters, our Team appreciates the importance of precision and discretion, and these lie at the heart of Executive Business Private Office service.
Work for our magazine Amsterdam Today, and you automatically become a personal lifestyle concierge. Friends and family expect you to have at least one finger on Amsterdam's party pulse; to know which openings have slithered and which ones have shouted their way to the top of the capital's social scene. And who to chat up in order to blag a table there.
Ask for our help with everything from everyday tasks, such as finding a reliable cleaner or plumber, to the extraordinary, such as booking a private jet or organising the holiday of a lifetime. Our major areas of expertise are restaurants, tickets, retail, research, travel, home improvements, domestic staff and errand running, well-being, motoring and sustainable living. We have experts in the office who speak several languages, including the major European languages, Moroccan and Arabic. With our global service, we help you to feel at home wherever you are in the world.
The luxury lifestyle management service of Amsterdam
You may be looking to book a weekend getaway for two.. Small, liberal, pretty, Amsterdam is a city to satisfy almost every agenda. Those in search of cobblestones, serious culture and canal views will be in heaven, design aficionados can explore one of the world's design capitals for hip furniture and home accessories, and denizens of the party circuit won't be lacking for ways to fill the glamorous late-night hours. Our team gives you the best places to go house-shopping, where to pick up stylish fashion, and how to find absurdly cute one-off boutiques between the canals. Find out more about this affluent European city with a medieval heart, clean streets, and a refreshingly different attitude.
We intended to upgrade the social life of our clients.
Behind Closed Doors
Thanks to the special friendships we have built up over years, Executive Business Private Office has unprecedented access to Amsterdam's most important museums, collections and galleries. And we can grant you access to them after hours, when they are closed to the public.
Best Insider Tips, Best Luxury Hotels, Best Boutique Hotels, Best Lunch Spots, Best Supper Spots, Best Night on the Town, Best Shops, Best Museums, Best Markets and Best Avoided.. We have strong relationships across the Amsterdam travel industry, including the finest hotels, luxury properties and tour operators. If we haven't already anticipated your every need, our team is always at your service. No request is too great or too small. We anticipate every need.
Sure, you could spend hours researching a night out, but getting a table at a hot new Amsterdam restaurant is almost impossible unless you know someone who works there. That's where we come in. We provide clients access through our connections.
Involve us, and you will experience the best-kept secrets in a unique way. Let us take you through the undiscovered paths in the city and make your trip a memorable one. Best of all, our services are available 24 hours a day, seven days a week and are just a phone call away.
Modern Expats
Addressing the needs and improving the life of the modern expat is an on-going process with endless potentials. Covering the local needs of all English-speaking internationals currently residing in, evaluating moving to and  or following the latest headlines and trends in the Netherlands for numerous reasons including, but not limited to, professional assignments, educational opportunities and family matters.
AIRPORT SERVICE
Our airport service begins as soon you touch down or pull in to the airport. On arrival: You will be met as soon you leave the aircraft and assisted through the airport terminal and security, making your transition from aircraft to our awaiting chauffeur driven car with ease. On departure: You will be dropped off directly outside your terminal where you will be met by one of our representatives who will assist you through all airport procedures and escort you all the way to your boarding gate with no fuss and no delay.
So, when you are in Amsterdam, one of the world's great cities and you are hosting a conference or arranging travel for clients you can be sure our experience means that we will get you their wherever the location, ready for whatever comes ahead, 24/7 to meet all your needs. There is just a selection of those exceptional people who work tirelessly to make Executive Business Private Office unparalleled. Dedicated to the proposition that everything is possible, ensuring your needs and expectations are always satisfied, if not surpassed.
Partners We Are Proud To Be Associated With
As you would expect, we partner only with those at the very pinnacle of achievement in our field, who match our unswerving dedication to giving you something truly exceptional. We work with these partners because they enhance what they create, and because by collaborating we can ensure your experience is absolutely unique.
GARDENING
Executive Business is specialised in garden design, landscaping and garden maintenance. You want to enjoy your garden every day of the year. But this calls for regular maintenance and you may not always have the time. Wouldn't it be lovely to know that your garden is getting the care it needs all year round so that you do not need to worry? executive business offer high-quality, prompt service including maintenance, fencing, paving, decking, lighting and jet cleaning.
HOME MANAGEMENT
Home Management Services that provide peace of mind when it comes to the home. Executive Business Private Office has gained strong relationships and contacts through years of work. We are capable of handling any situation concerning your home. From home-sitters to interior designers and landscapers, Executive Business Private Office has experts to provide you the best quality assistance. We are happy to help you with anything you need around the house, and provide an array of experts to suit your specific needs.
RESIDENTIAL CLEANING & SERVICES
No time to clean your house?
We understand your home is your sanctuary. It's a place you feel safe, secure, and more importantly, you can be yourself there. We help you to create a clean, safe environment that you and your family are proud to call home. Our team will show respect for your home, your family and your things by cleaning your home with careful attention to detail.
Your satisfaction is our guarantee
Our goal is to provide top-notch cleaning services so you can dedicate your time to more important business, like spending time with family and friends. That's why it's quite common for our customers to be away while we're cleaning. But if you are home during the scheduled cleaning time, that's completely fine. Our team will happily work around you with as little disruption as possible.
Contact us at Info@ExecutiveBusiness.nl and we will be pleased to discuss your requirements — and address them. Amsterdam is very versatile and we are able to introduce you to undiscovered paths in Amsterdam and lead you to city secrets. So why not give us a call? +31 652 792 777