Axel Springer and Samsung Electronics Announce New Strategic Partnership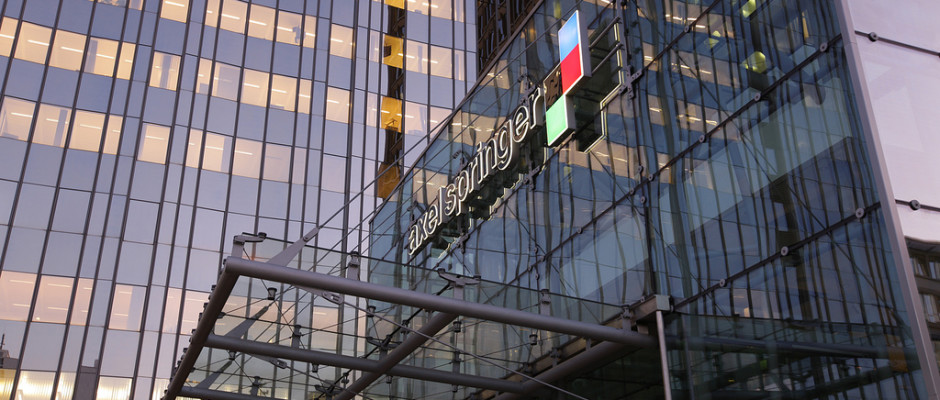 Axel Springer SE, the leading digital publisher in Europe and Samsung Electronics Co. Ltd., today announced a new strategic partnership focused on the development of new digital media services for European consumers. An agreement was signed by JK Shin, CEO & Head of Samsung's IT & Mobile Business and Mathias Döpfner, CEO of Axel Springer SE.
Leveraging Axel Springer's editorial expertise and Samsung's mobile industry leadership and innovation, the two companies will collaborate to deliver digital media offerings exclusively for Samsung customers. The content will be designed to both meet and anticipate consumers' rapidly-evolving needs in an increasingly 'mobile-centric' era.
Young Hoon Eom, President & CEO, Samsung Electronics Europe, comments: "Samsung strives to work with cutting-edge partners that can help us to continuously strengthen our already diverse mobile content and services offerings. With Axel Springer's digital publishing heritage and our mobile expertise, we're confident that together, we can deliver ground-breaking content and services that will excite and delight our respective customers."
Mathias Döpfner, CEO of Axel Springer SE: "Over the past few years, there have been many occasions in which Axel Springer and Samsung, one of the world's most innovative consumer electronics companies, have exchanged views on the fantastic technological opportunities for journalism in the digital age. These discussions have now resulted in this exciting strategic partnership. It is a privilege to be collaborating with Samsung to bring creative new services to the market in 2016 and beyond."
Axel Springer and Samsung also revealed an early beta version of UPDAY, an aggregated news content platform which, when fully launched next year, will be the first complete service to have been developed under the terms of the new partnership.
UPDAY will offer Samsung customers access to a range of news content that combines 'Need to Know' information selected by a local market editorial team and 'Want to Know' information, an algorithm-based service tailored to customers' individual interests.
This early beta version of UPDAY will be initially available beginning on Thursday, September 3 2015, to select Samsung customers in Germany and Poland, with a full service launch expected to rollout in both countries, as well as other European markets, in early 2016.
Photo credit: CAMPUS OF EXCELLENCE / Foter /CC BY